Classic Tiger System Kung Fu - Ancient Chinese Martial Art in Bicester and Oxford, UK
Our Art - The tiger system
The tiger system is an ancient Chinese martial art based on the powerful movements of the tiger. It has brutally effective techniques focussed on quickly disabling attackers, that would be banned by most sport arts, whilst keeping sparring and other exercises to help students try their skills under pressure.
It is an adaptable art, and therefore will benefit anyone regardless of size, strength, fitness, gender or age. It will make the most of your strengths and minimise weakness, while at the same time will develop new strengths. We do not try and mould every student into a replica of the instructor or hold back students natural abilities. We take great pride in turning people into effective martial artists whom you might not expect just to look at.
it is mainly focused on close range, using leverage and body weight, but has plenty of options for longer range also. We practice many kicks as well as methods to move in quickly.
We have found it to be effective against larger opponents, against others arts and some students from other styles have stated that it is a useful addition to their previous discipline.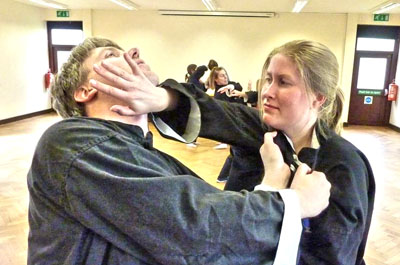 Tradition meets modern
Although we are a traditional art, we are not ignorant of how other martial arts operate and we incorporate some modern practices like using striking pads. However all the movements we do are traditional.
Pay as you Go
Classes are done on a pay as you go basis. With an annual membership fee of £25. This means you can fit it around your lifestyle. However we hope that you wil enjoy it enough to come along whenever you can!
First lesson free!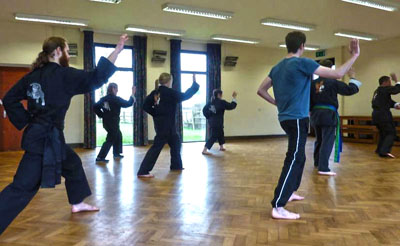 Teaching
Our instructors are highly trained in martial arts and the health focused "qi gong" and are insured, DBS checked and first aid qualified.
Interested?
View our classes page for info of where and when